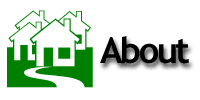 What would you like to know more about?
---
NAVIGATION
To navigate this site, use the links provided to you on the left side of the screen to jump from page to page. You may also use the hyperlinks - words enclosed in brackets - we have included at the bottom of each page.
---
FRAMES
This site uses frames to display its content. Almost everyone surfing the Internet is using a browser that supports frames. Of course, you must have one of these 'frames-capable' browsers to enjoy this web site. If you can read this, then you already have such browser.
---
GRAPHICS
This site uses graphics throughout to enhance the appearance of its content. If you have set your browser not to display graphics you are missing a big part of the R.S. Cooper Web experience. We recommend always viewing the graphics included in our pages as these have been optimized for fast we download and are unlikely to significantly slow down your browsing.
---
COPYRIGHT AND DESIGN
This web site was designed by rscooper and associates and is property of R.S. Cooper & Associates Realty. Some photographs used in this web site copyright by Photodisc and may not be reproduced without permission from their respective copyright holders. If you intend to use any part of this site, or link to any item residing on web servers owned and/or operated by R.S. Cooper & Associates Realty or its suppliers you should notify the webmaster via email.
---
[Home] [What's New] [Bank Owned Properties] [Home Buyer Services]
[Locations] [Contact Us] [About]

and

Privacy Policy

.

© 1999 R.S. Cooper & Associates Realty and/or its suppliers. All rights reserved.