At R.S. Cooper & Associates, we are residential real estate sales consultants. We are not salespersons.

We provide a wide array of services designed to educate prospective buyers regarding the requirements for fulfilling their dream of home ownership including:
First-time Buyer Seminars and Workshops
Non-traditional Home Owner Seminars and Workshops
Credit Repair & Recovery Referrals
Mortgage Financing Prequalification and Application Referrals
Home Buyer Needs Assessments
Purchase Contract Preparation and Negotiation
Escrow Closing Coordination
Our consultants meet with each prospective home buyer to determine the buyer's housing needs and desires.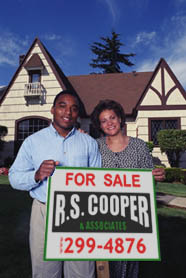 Buyers are referred to the lenders of their choice for mortgage financing application and pre-approval processing. ( Many of our REO Sellers offer excellent financing for home buyers through their lending institutions.)
Our sales consultants research applicable real estate data bases for the home that meets your specified needs and preferences. We arrange to show you the home and help you assess its quality, character and value.
We formulate your purchase offer and negotiation acceptance of the offer by the seller at a price and terms of sale acceptable to both buyer and seller.
Upon mutual acceptance of the buyer's purchase offer, we coordinate the transaction closing process through liaison with the lender, escrow holder, title company, termite company, municipal agencies, and seller's agent.
Although R.S. Cooper & Associates has established itself as an industry leader in REO marketing and sales, we offer the same comprehensive services to individual home owners. If major banks, savings & loan associations, mortgage companies, private mortgage insurance companies and quasi-governmental agencies retain our associates as their real estate professionals of choice, you, the private owner, can benefit from our residential real estate marketing expertise as well.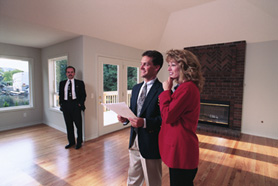 R.S. Cooper & Associates retains in over fifty (50) licensed real estate sales professionals in our Los Angeles and San Bernardino Counties offices.
Our comprehensive sales and marketing program provides maximum market exposure for properties listed with our firm.
Our wealth of experience in lender REO sales provides a broad base of knowledge for resolution of the problems encountered in real estate sales transactions.
R.S. Cooper & Associates utilizes state of the art computer and communications technology to assist our administrative staff and sales/marketing professionals in providing optimum levels of service for our clients.
A free market evaluation, projected sales analysis, and marketing plan is provided for each residential property listing.
An aggressive marketing, sales and promotion campaign is implemented for each property listed with our firm . Listed properties are exposed to the market place through Multiple Listing Service databanks, Interned Web Sites, direct mail marketing, newspaper advertisement and flyer distribution, broker caravans, open house sessions, home buyer seminars, and signage.
R.S. Cooper & Associates maintains a policy of full cooperation and courtesy to all real estate brokers.
Recruit the R.S. COOPER & ASSOCIATES REALTY Professionals
WE'RE THE "HOME TEAM."